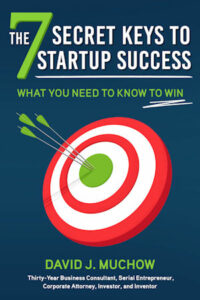 Do you want to start a business or supercharge an existing one? Then this is this one book you need to succeed – from a 30-yr. expert lawyer, serial CEO, and business consultant.
It's practical, has critical business and legal information, shows how to avoid legal mistakes that can kill your company, and is filled with valuable charts, model forms, and information you can't get anywhere else. And it's fun to read!
Click below for details and to buy at:

Our Services
Where can I find a lawyer who really knows business?
Muchowlaw is Unique – More than Just a Law Firm. Get your legal advice from a lawyer who has created startups and run businesses, not just been their counsel.

Our Services
Where can I find a lawyer who really knows business?
Muchowlaw is Unique – More than Just a Law Firm. Get your legal advice from a lawyer who has created startups and run businesses, not just been their counsel.

End-to-End Support

Need a full-service law firm with lots of expertise and reasonable prices?

Muchowlaw Provides End-to-End Legal and Business Support. Muchowlaw can help your company at any stage. From early stage startups, to growth companies, in mergers and acquisitions, and in major US and international transactions.

How can I find an expert in law, business and finance?
Muchowlaw can help you avoid Startup Suicide.™ Starting a Business? Call on our Startup Experts! The law practice knows Startups and Technology from the Inside Out. Dave Muchow, Managing Partner, has been an inventor, tech developer, and Start-Up CEO as well as a General Counsel, Board Member, and investor.



Full Range of Corporate and Transactional Matters
- Innovation and Organizing New Ventures Kickstarter Campaigns
- Turn-Around Strategies
- Corporate Transactions: Contracts, Personnel Matters
- M&A, Raising Capital - Startup and Later Rounds
- Board Membership, Governance Issues
Trade Associations and Foundations

Utilities, Telecom, and Conventional and Renewable Energy

Litigation

Washington DC - Government Relations, Capitol Hill and Agencies

Business and Marketing Strategy

Government Contracting

US and International Transactions

Military, National Security, and Intelligence Matters
About David
Broad and Deep Experience = Better, More Effective Legal Representation for You
Dave is a corporate lawyer, serial entrepreneur, and investor who helps companies grow from startup to exit strategy. He has over 30 years of experience in international projects, tech, military, intelligence, and government contracting, energy, (solar, wind, and other renewables and conventional energy) corporate law, M&A, business plans and raising capital, finance, non-profits, litigation, and lobbying.
In the News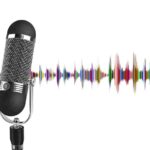 POWERPASSIONPROSPERITY PODCAST WITH DAVID MUCHOW
The 7 Secret Keys to Startup Success
PowerPassionProsperity Podcast w/Dr. Jay
https://powerpassionprosperity.libsyn.com/the-7-secret-keys-to-startup-success
Author, serial CEO and inventor David Muchow, has helped hundreds of companies find success. David has cracked the code on why 8 out of 10 startups fail and how to prevent that. Those failures have a 1 Trillion-dollar impact on the US economy and he has a plan to fix that. Learn his 7 secrets to startup and business success in the most practical and comprehensive book that every new and growing business should read.
Read More >>>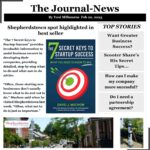 SHEPHERDSTOWN SPOT HIGHLIGHTED IN BEST SELLER
Originally posted at:
https://www.journal-news.net/journal-news/shepherdstown-spot-highlighted-in-best-seller/article_7de156dc-4f2b-5481-bc96-2d8b2ac746f2.html
Journal photo by Toni Milbourne SHEPHERDSTOWN — Author David Muchow was so fascinated with Shepherdstown when he visited the small town that he incorporated it into his book "The 7 Secret Keys to Startup Success." While the book is a best-selling entrepreneurship nonfiction work, Muchow cleverly folds in an exciting fictional spy story where characters meet in the Blue Moon Café. Muchow shared that a couple of years ago, when he and his wife, who reside in Arlington, Virginia, were touring the Jefferson County area, they stopped in at the Blue Moon. Read More >>>
Testimonials
Dave's a lawyer's lawyer – easy to work with, very experienced, and very effective!!
It is my pleasure to recommend Dave Muchow. He has been a valued counsel for the growing trade association I manage. He has helped with the development of a 501(c)(3) Foundation, helped shepherd through a multi-year grant and its renewal and been an invaluable sounding board on a range of business topics.
I have known and worked with Dave for almost 40 years. Dave has broad and solid experience in law, energy, business and finance that enables him to provide extremely sound legal and business related advice.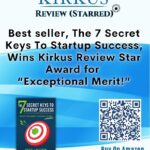 KIRKUS REVIEWS (STARRED)
The 7 Secret Keys To Startup Success: What You Need To Know To Win
By David Muchow | Kirkus Reviews (Starred)
https://www.kirkusreviews.com/book-reviews/david-muchow/the-7-secret-keys-to-startup-success/
Kirkus' Quick Review Verdict: "Get it."
Detailed Review:
An expert offers a comprehensive overview of how to achieve startup success. "This is not your uncle's or aunt's business book," writes startup veteran Muchow in this work, which, he promises, "breaks the mold by providing more of the essential, practical, legal, and business information that growing businesses need to succeed." He covers the basics of incorporating, dividing equity among partners, compensating workers, and raising capital while observing Securities and ...
Read More >>>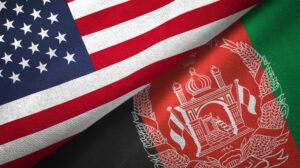 Muchowlaw is Seeking $2 Million For an Afghan Subcontractor the Army Promised to Pay and Never Did
Since 2013, the US Army has failed to pay $2 million as promised to an Afghan subcontractor, ASCT Group, that was building police stations for the Army in Afghanistan.
"This is another example of how the Army has mistreated small, family-owned minority subcontractors risking their lives for us during the war," according to David J. Muchow, Managing Partner, Muchowlaw.
"The Army failed to pay ASCT and other subcontractors what they were promised, leaving ASCT with hundreds of thousands of dollars it cannot pay. And the Army also has left the subcontractor's family members stranded in Afghanistan. This is no way to treat the many Afghanistan allies who risked their lives for the U.S. in Afghanistan."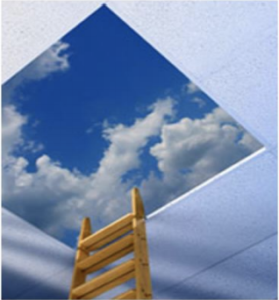 Plug and Play's Tech Center, Smart Cities, Hosts Corporate Law Expert David Muchow on "The 10 Killer Mistakes that Startups Make"
Plug and Play, the ultimate innovation platform, connects the best technology with major corporations. Corporate law and startup expert, David Muchow, recently presented a web program for it on "The 10 Killer Mistakes That Startups Make and How to Avoid Them." Key topics:
Where did my Equity go?
Bad Personnel Decisions
Misuse of Professionals and Reducing Legal Fees
Great Product but No Market
See the full presentation.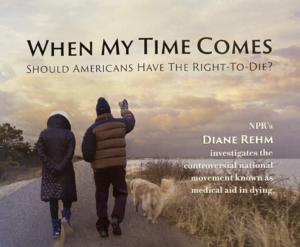 Muchowlaw is Legal Counsel & Associate Producer to the New PBS Film, "When My Time Comes," with NPR's Diane Rehm
"When My Time Comes" is a new PBS film released in April, 2021. In it, NPR's award winning reporter, Diane Rehm, investigates the controversial national movement known as medical aid in dying. This is a balanced and valuable look at the options for dying with dignity. For more information, click here.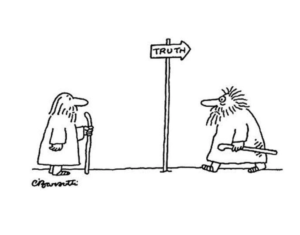 President-Elect Biden Should Appoint a Presidential Commission on the Election
Want to bring America back together? Use the healing power of facts. President-elect Biden should appoint a Presidential Commission on the 2020 Election. It should include a detailed discussion of the Truths vs. the Claims/Myths in the election that have undermined millions of Americans' belief in a fair election.
This could be a valuable, credible, factual, historical, and teaching reference tool. The Commission could be Chaired by Chief Justice Roberts, include highly respected Democrats and Republicans, academics, and attorneys.
#bidenharris2020 #election2020 #conspiracy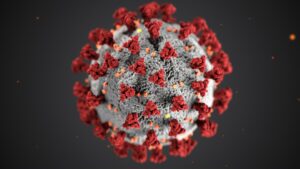 COVID-19 is putting stress on business and startups
Are you and your partners protected from a downturn due to the coronavirus? Now's the time to review your business strategies, Muchowlaw can help.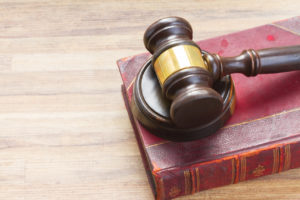 Afghan Subcontractor wins Right to Proceed Against Army in $1.8M Case
David Muchow, Muchowlaw, counsel to Afghan Azimi Group (ASCT), announced that the Armed Services Board of Contract Appeals (ASBCA) has overruled the Army's motion to dismiss certain claims against ASCT, a small business contractor that built police stations in Afghanistan in 2013 during the war. The Army promised to pay ASCT for its services but never has paid more than a fraction of its $1.8M invoices. ARTICLE in Law360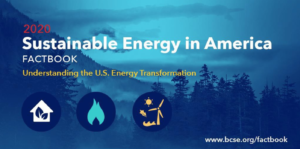 BCSE and Bloomberg New Energy Finance Release the 2020 Clean Energy Fact Book
It's perhaps the best, single, authoritative source on clean energy—filled with facts and charts. Bloomberg New Energy Finance (BNEF) and the Business Council for Sustainable Energy (BCSE) have released the 2020 Fact Book on Clean Energy at a press conference in DC. David Muchow is General Counsel to BCSE and on the Board of Directors.
Would you want the President or Attorney General to personally intervene in your criminal case for political reasons?
I wouldn't. That's why, as a former DOJ prosecutor and Special Asst. to the Asst. Atty. General, Criminal Division, I have joined with over 2,000 DOJ former prosecutors and officials to support efforts to prevent political interference in criminal cases.
Justice must be impartially administered and never used for political retribution. I've signed on to the following statement by democracynow.org calling for the end of this practice by President Trump and Attorney General Barr which subverts the rule of law and American's faith in the fair administration of justice. No thumb should be on the scales of equal justice for all. And, our institutions are only as strong as the citizens who will work to uphold their integrity.
At the close of the Constitutional Convention in 1787, Dr. James McHenry, delegate from Maryland said to Ben Franklin:
"Well, Doctor, what have we got—a Republic or a Monarchy?"
Franklin's Answer: "A Republic, if you can keep it."
Sincerely,
David Muchow, Muchowlaw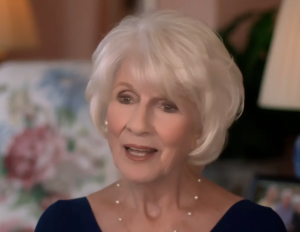 Muchowlaw is Counsel to Upcoming Public Television Film, "When My Time Comes"
A new book, "When My Time Comes," by NPR's award-winning investigative reporter, Diane Rehm, with a forward by John Grisham, has just been released by Knopf. It provides a balanced and in-depth look at the right to die movement in America. The movie version, produced by Fab Films, with Joe Fab, Producer, Director, Writer; and Diane Naughton, Executive Producer, is forthcoming. David Muchow, Muchowlaw, is an Associate Producer and Counsel to Fab Films. Visit the movie's website: When My Time Comes.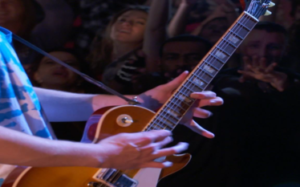 Muchowlaw: Counsel to Vizions of Rock – an Online Media Company with Content Around Rock Bands and Music
Muchowlaw, corporate business and legal experts, is counsel to Vizions of Rock (VOR). Dave Muchow, Managing partner, notes that VOR is using Facebook, Instagram, YouTube, Twitter, and website pages as distribution channels for a slate of free and pay-per-view online scripted and reality series following the struggles and successes of emerging Rock Bands. Watch this on VizionsofRock.com.
Startup Law and Business Expert Dave Muchow at GMU's Mason Enterprise Center
Dave Muchow, startup expert and serial entrepreneur, presented a program at Mason Enterprise Center on "The Jungle Guide for Startups: How to Prevent Startup Suicide!" Muchow, who has helped hundreds of startups, has found that there are a handful of reasons why startups often fail. If you can avoid those, then you have a much better chance of surviving the difficult first year as a new company.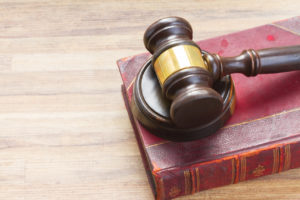 Muchowlaw Sues Army Under Contract Disputes Act - Afghan Military Contractor not Paid for his Work.
Our firm represents an Afghan subcontractor in a dispute under the Contracts Disputes Act (CDA) against the US Army over the alleged failure of the Army to pay for construction work done in Afghanistan. Muchowlaw has 15 years of experience as a government contractor in bidding for contracts, handling disputes, and contract negotiations.

We're a Socially Responsible Firm
Want a law firm that cares about social issues?
Climate change, the environment — even helping parents who want to age in place in their family home. Muchowlaw is pleased to represent companies, non-profits and foundations committed to solving the major issues affecting our planet. We provide critical legal support, so they can focus on what they do best — working to improve lives.
Read More >

David Muchow, startup expert, on preventing "Startup Suicide™"
At Bethesda Green, the Maryland startup incubator, Dave Muchow, the startup expert, who has counseled hundreds of startups, discussed some key reasons why startups fail. "Don't fall into any of these traps or you could be one of those 80% of startups that commit Startup Suicide™ in the first year," says Dave. Key traps to avoid:
Where did my Equity Go?
Bad Personnel Decisions - 'My Brother is a terrible CFO'
Misuse of Professionals and High Legal Fees
Great Product, no Market
I lost my Intellectual Property by Blogging and Can't get Up!
Read More >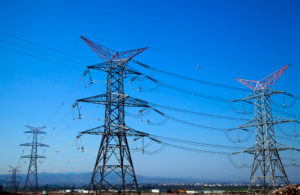 Muchowlaw as Expert Counsel for an Energy Company Asset Acquisition.
Our firm represented a gas and electric energy company as outside counsel in an acquisition of customers from another company. This involved structuring the asset purchase, and a wide range of financial, legal and regulatory matters, and negotiations.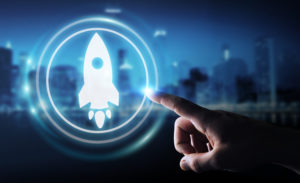 Want to boost your startup or other business to success?
"Successful Entrepreneurship and continual business growth takes a lot more than business plans and slide decks," says David Muchow, Adjunct Professor at Georgetown University, School of Foreign Service (SFS). Muchow teaches Law, Business & Entrepreneurship.
Some startups and more mature companies simply stop innovating after creating a company from a business plan and investor presentation. But in the real world, many more skills are necessary to be successful, such as understanding some basics of corporate law and more, including:
What are the Federal and state laws on raising capital?
Can a company operate both as a for profit and non-profit enterprise?
What about intellectual property -- can blogging destroy my chance to get a patent?
>>> Click for the webinar, "What Clean Energy Entrepreneurs Need to Know About Intellectual Property," hosted by the Clean Energy Business Network.
How do I divide up equity?
When can I do things myself and when do I need a lawyer?
How can I cut my legal costs?
And how should I structure US and international venture capital deals? Muchowlaw has advised hundreds of startups and other growing companies. We're here to help!
Read More >